Why Elizabeth Marie of course!
She's about 20 lbs with her clothes on, no idea what her length is. She can sit up on her own, crawl, and pull herself to a standing position. She has 2 teeth and is working on some more at the moment. She says Da-Da and Eat-eh (any adult and kitty) and babbles all the time. She loves her puppies and kitties as much as we do :) She's a joy to have and I thank God everyday that he has blessed us so.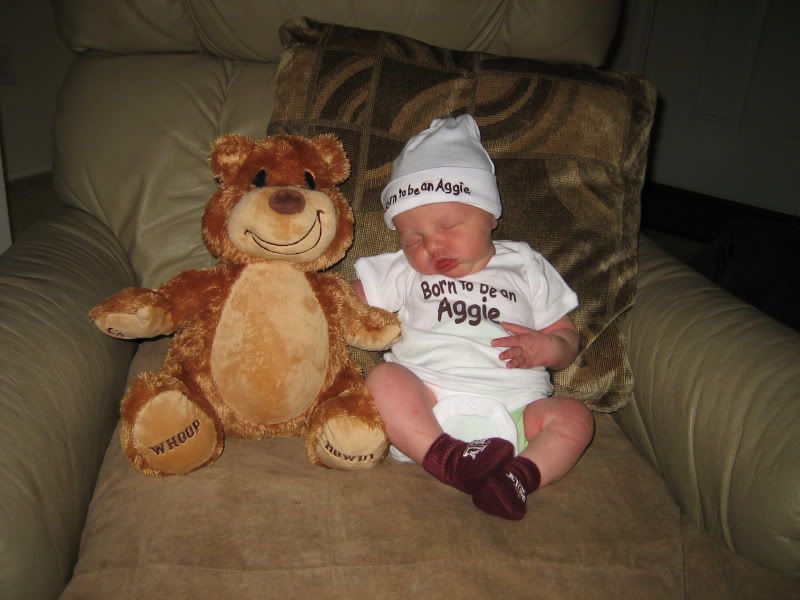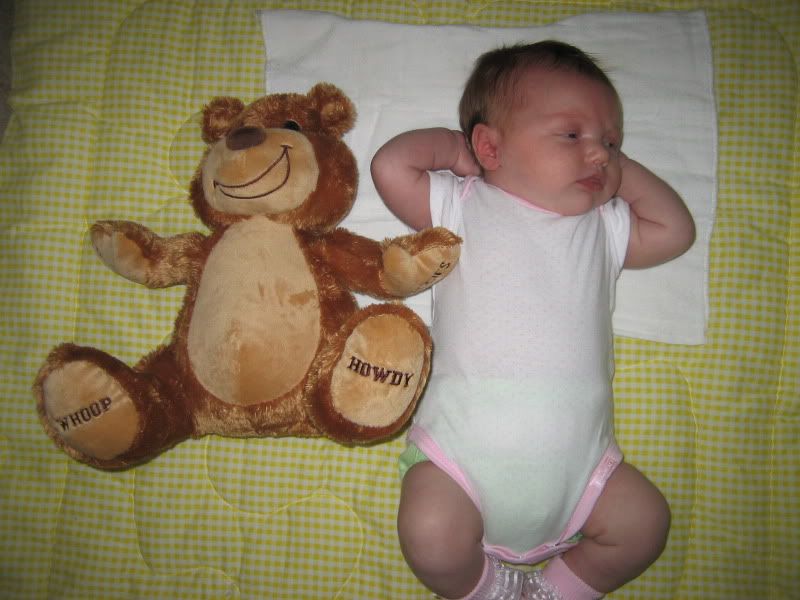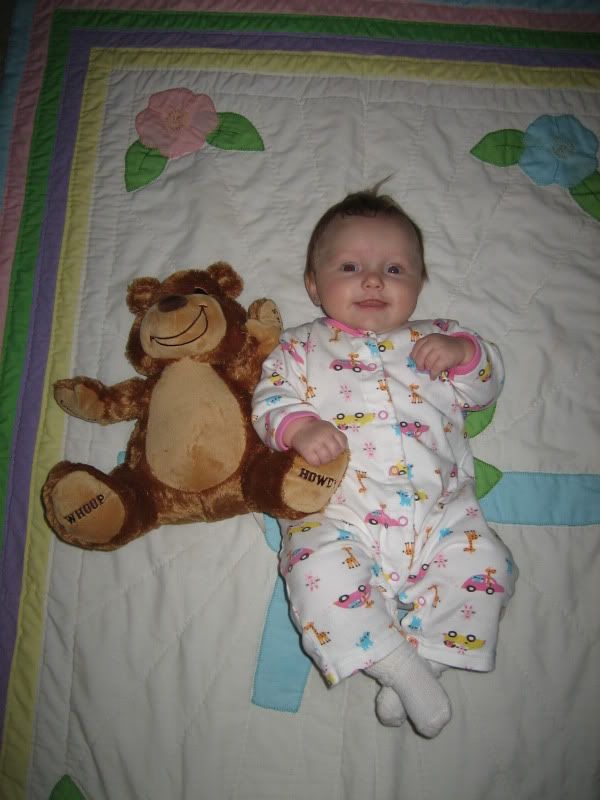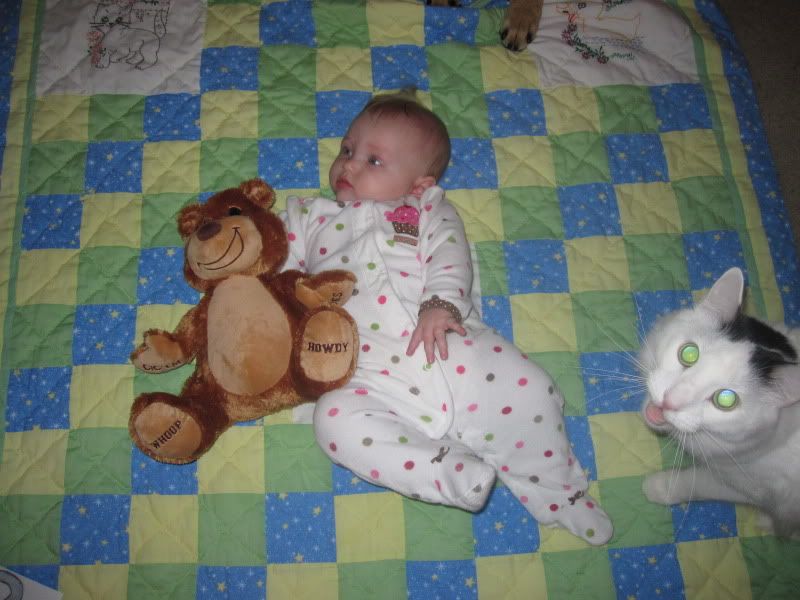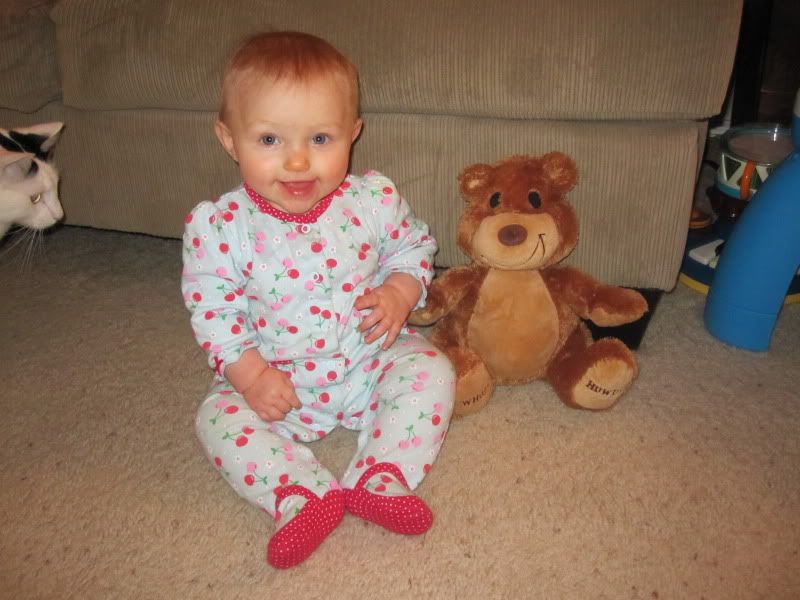 Guess who turned 8 months old yesterday?
Current Mood:

impressed